Why should you trust us?

Transparency
Trust is based on good communication, so our prices are clear and detailed, with no last-minute surprises.

Experience
We have been in the sector for more than 30 years; thousands of satisfied customers endorse us making us one of the best valued companies in Spain.
Safety
Our fleet is made up of modern vehicles, and top brands. Our rentals include insurance for driver and passengers.

Service
We are passionate about what we do, so we always strive to provide the best possible service for all our customers.
Our services
Rent
Rent a car or van for a short or long period, the choice is yours!
Hellofree
Join sustainable mobility. Share a car and pay only for usage.
Hellomove
Subscribe to the car you need and forget about unnecessary paperwork and payments.
Rentiflex
The same old leasing, but much more flexible. All guarantees, no penalties.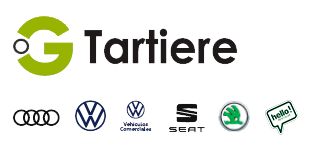 We are the rental company
of the No. 1 automotive group in Asturias.
Why book with HRC?
We are a company formed by a great team of professionals with more than 35 years of experience in the car rental sector. Our fleet is modern, 100% safe, and is made up of some of the best car brands on the market. Our online car rental process is very simple and intuitive. So, renting a car online only takes a few minutes. Choose the pick-up point, the type of vehicle and add or remove all the extras you need, it is as easy as that. Plus, if you pay online when you make your booking, you get great discounts.
We believe in transparency and in always showing real prices. What you see during the booking process is what you pay. With us you will not get any last-minute surprises. That is why thousands of customers from all over Spain have already trusted us and endorse us as one of the best rated companies.
We have also streamlined all the paperwork, and eliminated the small print, so that all you have to do is pick up the keys and drive your car away without any major complications. Our fleet is fully insured. Our prices also include occupant insurance, which will protect your family, friends, or companions. And, in the unlikely event of any incident, we will respond quickly.