Alquiler de Furgonetas
cargo
Buscar furgonetas de alquiler
Cargo van rental

Rent your commercial vehicle for all kinds of jobs
At hello! Rentacar we offer cargo vans for rent for all kinds of jobs that require extra space when transporting goods. Discover our line of industrial vehicles and choose the one which suits you best. We have several models depending on the dimensions of the load, but all of them offer similar features. Make your reservation online and take advantage of our significant discounts.
If your professional activity requires transporting goods, you have the option of renting one of our cargo vans or refrigerated vans. This type of vehicle is perfect for hauliers, delivery employees, couriers and mobile workshops, and allows the loading of building materials.
Vans for removals and transportation in general
If what you are looking for is a vehicle with a large capacity to make your removal go as smoothly as possible, the side loader vans will allow you to transport all your belongings and furniture comfortably, without the need for multiple trips. Consult our search engine for the different models available. For greater convenience, you can choose different pick-up and drop-off offices.
Ventajas
-tRear and side opening
All common load capacities
Perfect for work, transport, or removals
Well-known brands and models
Características
From 3m³ to 18m³
Diesel models
Side and rear doors
2 and 3-seater
Requisitos
Minimum driver age: 21 years and 2 years' experience (medium and large)
Minimum driver age: 19 years and 1 year experience (small)
Ver vehículos disponibles
¿Por qué deberías confiar en nosotros?

Transparencia
La confianza se basa en una buena comunicación, por ello nuestros precios son claros y detallados, sin sorpresas de última hora.

Experiencia
Llevamos más de 30 años en el sector, miles de clientes satisfechos nos avalan. Hoy día somos una de las empresas mejor valoradas.
Seguridad
Nuestra flota se compone de vehículos modernos, y de primeras marcas. Nuestros alquileres incluyen seguro para conductor y acompañantes.

Servicio
Nos apasiona lo que hacemos, por eso siempre intentamos dar el mejor servicio posible a todos nuestros clientes.
Nuestras furgonetas de alquiler cargo

VW Crafter Short 9m3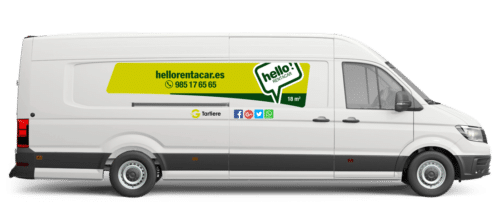 VW Crafter Large Volume 18m3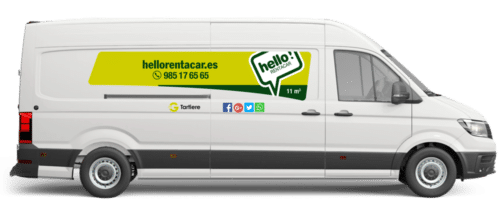 VW Crafter Long 11m3
¿Dónde puedes alquilar furgonetas cargo?