Cargo van rental

Rent your commercial vehicle for all kinds of jobs
At hello! Rentacar we offer cargo vans for rent for all kinds of jobs that require extra space when transporting goods. Discover our line of industrial vehicles and choose the one which suits you best. We have several models depending on the dimensions of the load, but all of them offer similar features. Make your reservation online and take advantage of our significant discounts.
If your professional activity requires transporting goods, you have the option of renting one of our cargo vans or refrigerated vans. This type of vehicle is perfect for hauliers, delivery employees, couriers and mobile workshops, and allows the loading of building materials.
Vans for removals and transportation in general
If what you are looking for is a vehicle with a large capacity to make your removal go as smoothly as possible, the side loader vans will allow you to transport all your belongings and furniture comfortably, without the need for multiple trips. Consult our search engine for the different models available. For greater convenience, you can choose different pick-up and drop-off offices.
Advantages
-tRear and side opening
All common load capacities
Perfect for work, transport, or removals
Well-known brands and models
Features
From 3m³ to 18m³
Diesel models
Side and rear doors
2 and 3-seater
Requirements
Minimum driver age: 21 years and 2 years' experience (medium and large)
Minimum driver age: 19 years and 1 year experience (small)
See available vehicles
Why should you trust us?

Transparency
Trust is based on good communication, which is why our prices are clear and detailed, with no last-minute surprises.

Experience
We have been in the sector for more than 30 years; thousands of satisfied customers endorse us, making us one of the most highly valued companies in Spain.
Security
Our fleet is made up of the best brands of modern vehicles. Our rentals include insurance for driver and passengers.

Service
We are passionate about what we do, which is why we always strive to give the best possible service to all our customers.
Our cargo vans for rent

VW Crafter Short 9m3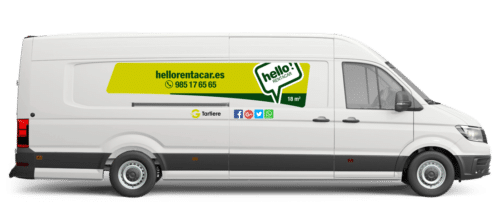 VW Crafter Large Volume 18m3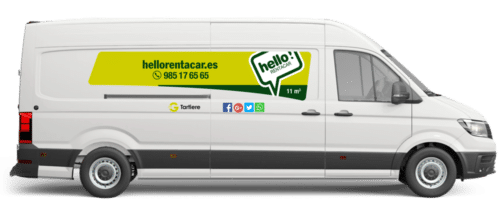 VW Crafter Long 11m3
Where can you rent our cargo vans?