Carsharing for companies from hello! Rentacar is the best sustainable mobility option for companies like yours, who are looking for a clean and efficient mobility solution that not only saves costs but also allows to control and measure in detail each resource of the fleet.

Our carsharing service will allow you to have an electric vehicle in perfect condition for your employees whenever you need it. And, it will lead your company towards the new model of sustainable mobility that, with the expansion of the electric car, will face an increasingly restrictive environment in the use of traditional technologies. Sign up for this mobility solution today and discover the advantages of this intelligent and ecological option.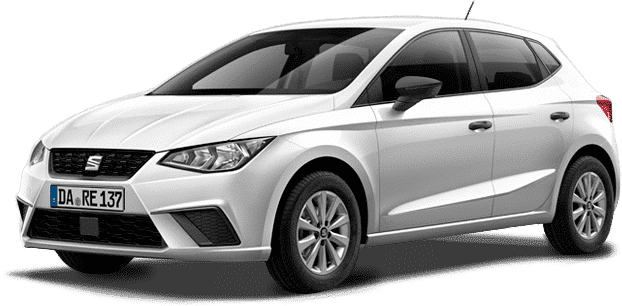 Advantages of carsharing for your company
This new way of renting vehicles offers great benefits for your business, such as flexibility, fleet optimization, reduction of downtime, fewer expenses on taxis or payment of kilometers to your employees and a more efficient use of vehicles, especially electric ones. On the other hand, you will also be able to monitor your fleet data in real-time and know the use and fuel consumption of your vehicles. In addition, your company image will be strengthened by supporting a more logical and sustainable use of vehicles.
Advantages of carsharing for your employees
Having a shared fleet of electric vehicles increases the productivity of your employees, as they can have a car at the exact moment they need to carry out any procedure; they only have to reserve it through a mobile application. Or they can plan their work based on the availability of the fleet, which they themselves can see in real time. It also allows them to extend the company fleet to personal use, which not only adds social value for your employees but also helps to reduce the number of personally-owned cars in circulation.

Suitable for any company
The corporate carsharing service of hello! Rentacar is designed for any type of company, regardless of its size, turnover, or number of employees: you can find a customized solution for your company by simply filling out the contact information. Enter the world of shared mobility for companies and turn your fleet of vehicles into another resource available to your company and employees. From now on, car sharing will be as easy as booking your company's meeting room.
How does corporate carsharing work?
Our carsharing model allows you to manage, book and access all hello! Rentacar vehicles available for your company.

Download the app, choose the number of employees entitled to use the company fleet vehicles, and control the movements and consumption of each car from your mobile phone. You will also be able to plan peaks in demand more efficiently and control any possible incidents during the working day.
Write to us if you have any questions or need more information.
Frequently asked questions
Is corporate carsharing safe?
Yes, it is totally safe. The vehicles belong to the hello! Rentacar fleet, they are always checked and are delivered in perfect condition with the corresponding insurance…
How much does my company save thanks to carsharing?
Thanks to carsharing for companies you can wave goodbye to paying for taxis and your employees mileage costs, gaining a much more effective and direct control of individual consumption. Through our app you will be able to see your total consumption and reduce the fleet whenever you need to. See for yourself!