Alquiler de Coches
family
Buscar coches de alquiler
Family car rental
Large cars for unforgettable trips
Travelling together can be a challenge, but with our family car hire we take the stress away, allowing you to focus 100% on enjoying quality time with the family.. We have a wide range of large cars for hire so you can move around freely, without worrying about the number of seats or the amount of luggage you have to carry. Excess luggage definitely won't be a problem when you rentone of our family vehicles!
Rent your car for a large family
Do you need extra seats without sacrificing comfort for everyone? We have the solution: family vehicles for 7, 8 and up to 9 passengers in which you can travel worry-free and in complete safety. A vehicle that fits the size of your family, it is as simple as that. Rent it now through our booking engine and take advantage of the significant discount for booking online.
Ventajas
More seats for the whole family
Spacious luggage compartment
Maximum safety and comfort
Características
Different configurations
MPV, SUV and station wagon
5 and 7-seater
Spacious living space
Requisitos
Minimum age of driver: 19 years old
Minimum experience: 1 year
Ver vehículos disponibles
¿Por qué deberías confiar en nosotros?

Transparencia
La confianza se basa en una buena comunicación, por ello nuestros precios son claros y detallados, sin sorpresas de última hora.

Experiencia
Llevamos más de 30 años en el sector, miles de clientes satisfechos nos avalan. Hoy día somos una de las empresas mejor valoradas.
Seguridad
Nuestra flota se compone de vehículos modernos, y de primeras marcas. Nuestros alquileres incluyen seguro para conductor y acompañantes.

Servicio
Nos apasiona lo que hacemos, por eso siempre intentamos dar el mejor servicio posible a todos nuestros clientes.
Nuestros coches de alquiler family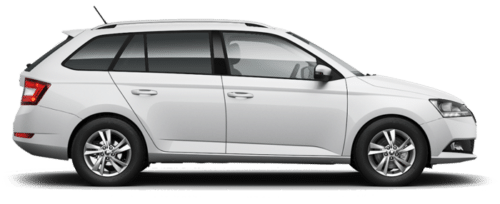 Skoda Fabia ST

Skoda Superb Combi
¿Dónde puedes alquilar coches family?