Alquiler de Furgonetas
Camper
Buscar furgonetas de alquiler
Campervan rental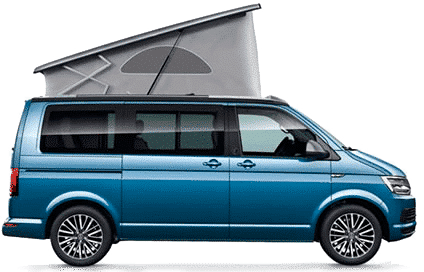 Campervans are the best option if you are looking to travel freely and at your own pace. Our campervan hire in Asturias and Galicia will allow you to reach any destination and sleep anywhere, without ties or complications of any kind, thus recovering the very essence of travelling. Rent one of our camper vans now and take advantage of our online discounts.
Rent any camper or rent the best camper in Asturias and Galicia?
Our fleet of campervans for hire includes some of the best models of campervan on the market: including the famous Volkswagen California in its Beach and Ocean models. Two campervans that include everything you need to pack your bags and enjoy a few days of rest and relaxation. What have you got to lose?
Ventajas
Extensively equipped
Ideal for families
Great safety and comfort
Modular cabin
Características
Up to 5 persons and 2 beds
Up to 5,800 litres of luggage space
1.90 m wide and 1.99 m high
Requisitos
Minimum age of driver: 21 years
Minimum experience: 2 years
Ver vehículos disponibles
¿Por qué deberías confiar en nosotros?

Transparencia
La confianza se basa en una buena comunicación, por ello nuestros precios son claros y detallados, sin sorpresas de última hora.

Experiencia
Llevamos más de 30 años en el sector, miles de clientes satisfechos nos avalan. Hoy día somos una de las empresas mejor valoradas.
Seguridad
Nuestra flota se compone de vehículos modernos, y de primeras marcas. Nuestros alquileres incluyen seguro para conductor y acompañantes.

Servicio
Nos apasiona lo que hacemos, por eso siempre intentamos dar el mejor servicio posible a todos nuestros clientes.
Nuestras furgonetas de alquiler Camper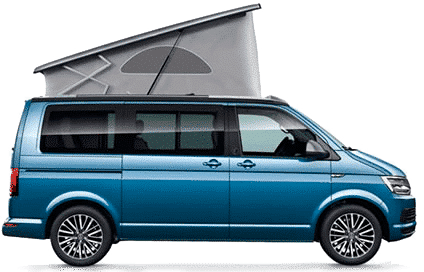 VW California Camper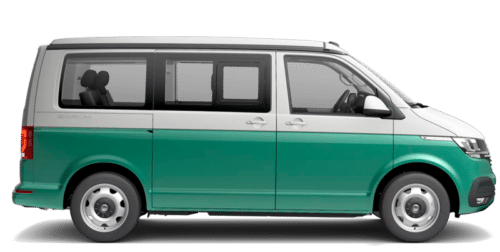 VW Caravelle 7 Plazas Multivan
¿Dónde puedes alquilar furgonetas Camper?